The Technology Manager's Guide to Classroom Technology
Essential guide to AV in higher education.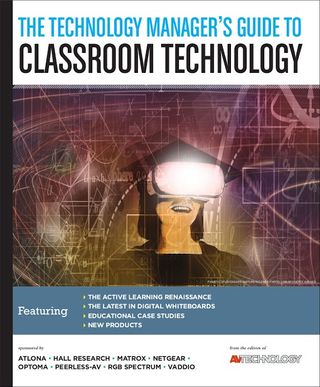 (Image credit: Future)
Born between 1997 and 2012, the class of Generation Z will be graduating from college this year. Incoming students were born in 2001 and well on their way to becoming the first true "digital natives," according to AV Technology's contributing editor, Cindy Davis.
Almost any other business might be able to get away with not providing bleeding-edge technologies—but not colleges and universities. With heightened pressure to recruit new students, classroom technologies are mission critical.
In this Technology Manager's Guide to Classroom AV, Cindy Davis explores the trajectory of active learning and examines how interactive display solutions are shaping the way present and future students learn.
This guide offers a lesson on how institutions are upping their tech game to recruit and retain the digitally savvy students of Generation Z.

Featuring:
- New Products
- Active Learning 3.0
- Beyond the Whiteboard
- Case Studies
Download the Guide here: https://docs.google.com/forms/d/e/1FAIpQLSc-H79XGb3fDggRAthLbj7DqdWWojSTi7jh0LgNhSsYTzwWzA/viewform
We'd love to stay in touch, sign up for the Tech & Learning University team to contact you with great news, content and offers.
Thank you for signing up to Tech and Learning University. You will receive a verification email shortly.
There was a problem. Please refresh the page and try again.