Utah State University Uses Dante and Dante Domain Manager to Connect Instructors with Remote Classrooms, Students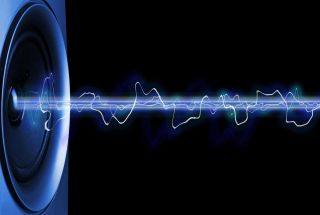 (Image credit: iStock/VicZA)
Audinate, developer of the Dante® media networking technology, worked with Utah State University to implement a Dante audio network that helps offer a series of online courses and live, interactive broadcasts where students can remotely attend live classroom presentations – and also communicate with the instructor. This is critical for the university in its effort to serve rural areas of Utah, where students may be unable to travel to campus for instruction.
Jim Wellings is the Senior Systems Designer and Programmer for the Academic and Instructional Services Department at Utah State University. Wellings and his team design, install and manage all classroom IT systems for the Logan campus and its several remote facilities. The team is also responsible for scheduling remote class broadcasts and operating the systems.
"We manage all the educational live broadcasting for about 600 endpoints around the state; essentially, 600 classrooms either for sending or receiving instruction," explained Wellings.
Dante is a complete audio networking solution which allows universities to reduce their analog cabling by sending hundreds of audio channels over a single ethernet cable. Dante distributes uncompressed, multi-channel digital audio with near-zero latency, avoiding interference and ground hum even over long distances. Channels across the network can be changed with a click of a mouse, eliminating the need to plug in heavy, point-to-point analog cabling.
Wellings says a common use for the system at Utah State is with an instructor in a classroom on campus, with several remote classrooms around the state, all network connected to video conferencing devices. Audio from a set of ceiling microphones at the remote facilities is routed across the network to video codecs for connection back to the instructor's classroom. This allows students at the distance learning sites to be heard and interact with the presentation as well.
The department offers close to 400 remote classes per week, with 20 to 25 students in each of the remote classrooms. Depending on the specific course, some lectures are recorded and made available to students, while other courses are only available in real-time, on-line.
"We use a set of Dante-enabled Crestron DSP units and some BSS DSP systems to bring together all the audio streams from our Dante-ready ceiling microphones," said Wellings. "We also purchased an enterprise version of Dante Domain Manager so we can manage Dante routing at all locations."
Dante Domain Manager
Dante Domain Manager is network management software that enables user authentication, role-based security, and audit capabilities for Dante networks while allowing expansion of Dante systems over any network infrastructure. Dante Domain Manager organizes a network into zones called "domains" that each have individual access requirements, making it clear who can access any area of the system. All activity is logged, tagged, and date-stamped so problems can be identified and solved.
Fully-routed audio breaks down the barriers between campus spaces, eliminating isolated "islands" of networked AV on different subnets, while Dante Domains provide a simple means of organizing the system into independently managed sections for visualization and user assignments.
"We don't want to have to go to a building with a laptop to make changes or to check things," Wellings said. "Running Dante Domain Manager allows us to manage all those different subnets wherever they may be."
Utah State recently opened a new Life Sciences classroom and lab building, which brought online an additional 100 microphones. Utah State is bringing all of those end points together with Dante Domain Manager.
"We will have all our microphones fully implemented in Dante Domain Manager," said Wellings. "We have a lot to manage already, the university system continues to grow, and the demand for remote classroom connectivity isn't slowing down."
In addition to the remote classroom audio connections, Wellings said he is currently planning to use the network to set up alternate lecture halls and classrooms for overflow venues as needed.
"We're experimenting with some classroom overflow system designs," said Wellings. "If we have too many students for the capacity of a single room, we may need to quickly set up a system to allow students to watch and listen to the presentation in an alternate room. Dante Domain Manager will allow us to easily reconfigure and route the signals to the second room on the fly."
For more information, visit: www.audinate.com/ddm-edu
We'd love to stay in touch, sign up for the Tech & Learning University team to contact you with great news, content and offers.
Thank you for signing up to Tech and Learning University. You will receive a verification email shortly.
There was a problem. Please refresh the page and try again.