University of Findlay Launches Online Master's STEAM Program for Educators
"University of Findlay is excited to launch this innovative master's emphasis in STEAM Instruction and is celebrating this new relationship with Discovery Education," said Dr. Gwynne Rife, Program Chair Advanced and Professional Programs.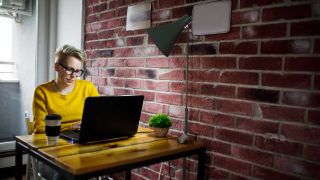 (Image credit: Thinkstock)
Ohio's University of Findlay (UF) today announced the  launch of its online Master of Arts in Education degree emphasizing STEAM instruction that will expand participants' capacity to provide students high-quality STEAM (Science, Technology, Engineering, Arts, and Math) learning experience.  This new program was designed for the full-time K-12 educator and features Discovery Education's professional development content.  
University of Findlay offers prospective students both traditional and specialized professional degrees in a variety of delivery approaches during day, evening, weekend, and online sessions. Findlay is committed to the education of diverse students and enrolls students from nearly 40 nations and most U.S. states. UF's 33-credit hour Master of Arts in Education Program provides working K-12 teachers an online environment in which they can develop the academic background needed to advance their careers and learn to build a culture of STEAM teaching and learning. 
The City of Findlay, just south of Toledo and located approximately 1.5 hours from Columbus, Dayton and Detroit, has been designated a "dreamtown" by Demographics Daily, repeatedly named one of the top 20 micropolitan areas (small towns) in the United States by Site Selection magazine and has been selected three times as one of the 100 Best Communities for Young People by America's Promise. 
The courses offered through UF's Master of Arts in Education Program focusing on STEAM are designed and taught by leaders in the fields of STEAM education, educational technology, and pedagogy. With courses focusing on topics such as leading innovation in schools today, inquiry-based science instruction, science and technology for educators, differentiated instruction, children's literature across the curriculum, and school leadership, participants learn concepts online that can be readily applied in the classroom the next day. For more information about UF's Master of Arts in Education emphasizing STEAM or to register for the spring semester, visit this website. 
For more information about Discovery Education's digital curricular resources and professional learning services, visit www.discoveryeducation.com.
We'd love to stay in touch, sign up for the Tech & Learning University team to contact you with great news, content and offers.
Thank you for signing up to Tech and Learning University. You will receive a verification email shortly.
There was a problem. Please refresh the page and try again.