5 Benefits of Getting an Online Master's Degree in Education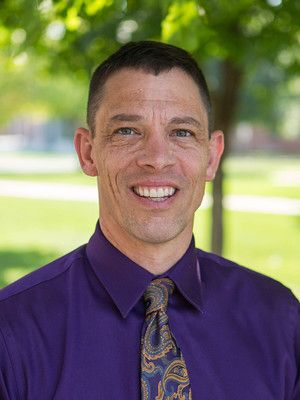 (Image credit: Lucas DeWitt)
Our world continues to rapidly change and evolve at an unprecedented rate-- no one can argue with this statement.  In fact, that might be one thing that all Americans, no matter their political affiliation, would agree!  As educators, how can we keep pace and prepare our students for this everchanging world and global economy?  
This question has been, and will continue to be, a driving force for us in the educational community. I am in my third year serving as the at Buena Vista University, and as a former K-12 teacher and administrator, I know that being prepared and confident in meeting these educational evolutions is key to helping our students thrive.  In order to meet these changes, it is imperative teachers that we have the tools and are prepared to help lead that charge.  
Institutions of Higher Education like Buena Vista University are playing a key role in helping teachers "keep up" with the break-neck speed of these transformations is through innovative new forms of professional education.  For example, earlier this year Buena Vista University partnered with Discovery Education to launch the Technology Integrationist Track now available within our Teacher Leadership, Curriculum, and Instruction Master's Degree Program.
Here are five key benefits of gaining your online master's degree in education:
You are experiencing the future in education.  A digital platform with students utilizing one-to one-devices is the norm in many of your classrooms.  For you to be able to teach and make the best connections with your students, it is important that you have also learned in that environment and seen the educational process from the lens of a student.  Participating in this approach to learning will not only make you a better teacher because of your experiences within the class content, but you will also gain an appreciation for how successful online learning can be when correctly implemented.
You model for students how to apply knowledge.  We are no longer in a "fact gathering society."  Anyone can access information and answer any question on their device.  As a teacher, it is important that you work through ways to apply your new learning so you can help your students "use their knowledge."  With your continued growth as a teacher, you will see how to make the necessary connections for students to develop and compete.  Problem solving, interpretation, analysis and authentic application are all essential to the development and learning process and are the cornerstone of you earning your master's degree.  In addition to gaining these needed necessary skills to better educate your students, you also gain additional compensation as you evolve as a master level teacher.
You are not bound by geography.  In an online graduate program your discussions, interactions and teamwork connect you with other educators from throughout the world.  You will engage in dialogue, research and evaluation with teachers from all parts of the United States, as well as international teachers!  A virtual classroom also allows you to see inside other localities of the world and develop and grow as an educator as you can empathize with diverse learning situations.  This diversity and cultural exchanges help prepare you for your new changes and experiences happening in your own communities.
You engage in new networking and social interactions that are pivotal to your growth as a teacher and a leader.  We are not meant to be isolated.  An online graduate program allows you to network and develop relationships with teachers and leaders that are not in your normal everyday interactions. This connectivity helps you to learn from the best in the field and share experiences that previously were not available.
You engage in a flexible learning environment.  Through an online master's degree program, you are able to work, interact, contribute to research and engage with others in the educational community on your own time and in your own location.  As educators we are "controlled by the bells" of our school day.  An online program allows you to have the needed flexibility to work at your own pace, in your own space while gaining valuable experiences that you may apply to your classroom.
The future of work is changing with every passing moment, and there is tremendous value in earning your graduate level education in an online environment.  The adage, "you get better or you get worse, but you don't stay the same" is a mantra that today has never rang truer.  Teaching is an incredibly difficult field, and we need to work together to grow and help each other meet our teaching potential.  By taking the next step in pursing your graduate level education, you are continuing to grow and helping to meet the needs of our everchanging world.
Lucas DeWitt is the Director of the Graduate Programs for Teacher Leadership, Curriculum and Instruction at Buena Vista University, as well as a certified K-12 teacher and school administrator. He has served as a high school and elementary school principal for 15 years. During his time as an elementary principal he was honored as the 2013 Iowa Elementary Principal of the Year and received the National Association of Elementary School Principals Doctoral Scholarship in conjunction with Nova Southeastern University. He can be reached at DeWitt2@BVU.edu .
We'd love to stay in touch, sign up for the Tech & Learning University team to contact you with great news, content and offers.
Thank you for signing up to Tech and Learning University. You will receive a verification email shortly.
There was a problem. Please refresh the page and try again.