The Library of Congress Announces 2020 Innovators in Residence
Breaking new ground at the intersection of technology and media.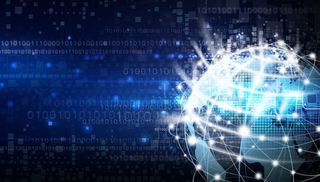 (Image credit: Thinkstock)
The Library of Congress has announced the arrival of its 2020 Innovators in Residence, who will break new ground at the intersections of technology and hip hop, historic newspapers and classic illustrations.
Established in 2017 to invite creative people to develop research concepts and projects that connect the American people with the Library's vast collections, the Innovator in Residence program brings some of the most creative and bold thinkers in-house at the largest library in the world. The Innovators in Residence for 2020 are Brian Foo and Benjamin Charles Germain Lee.
Brian Foo has over two decades of computer science and design experience and has worked in cultural heritage institutions for the past seven years. His work includes the design and development of a dynamic exhibit about climate change at the American Museum of Natural History, as well as Data-Driven DJ, a 10 song album produced entirely from public datasets and open source software to be exhibited in the Museum of the City of New York later this year.
Ben Lee is a Ph.D. student in Computer Science and Engineering at the University of Washington, where he studies machine learning and its applications to information access. He has previously served as the inaugural Digital Humanities Associate Fellow at the United States Holocaust Memorial Museum, Visiting Fellow in Harvard's History Department, and is currently a National Science Foundation Graduate Research Fellow.
Library of Congress Labs established the Innovator in Residence program to leverage the expertise of outside experts to help spur technical creativity through short-term, high-impact projects.
The LC Labs team enables the Library's Digital Strategy to support digital transformation at the Library of Congress. Through experiments, fellowships, and collaborations, the Labs team explores emerging styles of research and ways to maximize the use of Library content in the 21st Century. For more on the Innovator in Residence program, including the call for proposals for 2021, visit labs.loc.gov/people/innovator-in-residence-program or https://labs.loc.gov/.
We'd love to stay in touch, sign up for the Tech & Learning University team to contact you with great news, content and offers.
Thank you for signing up to Tech and Learning University. You will receive a verification email shortly.
There was a problem. Please refresh the page and try again.