SURVEY: 56% Can't Afford College Tuition post-COVID-19
OneClass polled over 10,000 current students to ask them one question: How has the pandemic affected your ability to afford school?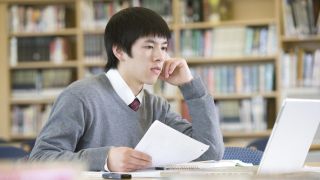 (Image credit: iStock/Jetta Productions)
The covid-19 pandemic has done more to derail the plans and dreams of college-bound students than any other event in recent memory. 
OneClass polled 10,839 current freshmen, sophomore and junior class students from 236 universities and colleges across the United States the week of May 24th to ask them one question: How has the pandemic affected your ability to afford school? Their answers revealed the following:
Students with tuition financing problems (50.9%)
Students who haven't been negatively affected (41.8%)
Students who are changing gears to do something else (7.3%)
56 percent of college students say they're no longer able to afford tuition.
However, some schools have a strong majority of students who are planning to continue their college education.
Top Five Schools Where the Pandemic Has Not Affected Students' Ability to Afford College
George Washington University: 86.3%
Purdue University: 77.6%
University of Illinois: 69.6%
University of Massachusetts-Amherst: 69.4%
Eastern Michigan University: 65.5%
For students attending these colleges, the continued ability to afford college is likely not isolated to a single factor. Instead, it's underpinned by the students' household finances and the type of financial aid they're already receiving. 
Top Five Schools Where Students Have to Find New Financing to Afford College
Tulane University: 89.6%
University of New Hampshire (UNH): 80.6%
Loyola University-Chicago: 79.5%
University at Buffalo: 76.8%
University of Wisconsin-La Crosse: 73.4%
At Tulane, tuition is $54,820 per year, but the typical financial aid package totals $42,443. With nearly 90 percent of student respondents saying they're looking for new financing, the student body is facing significant disruption because of the coronavirus pandemic. 
With a pending financial aid crunch, Tulane launched an Emergency Aid program for students, is developing ways for work-study students to work remotely, and is identifying how to distribute CARES Act funding to students. 
Even though Tulane says it's on track to hit their enrollment goals for the upcoming semester, the school may see fewer students returning this fall, and high school students may delay their attendance plans.
Top Five Schools Where College Students Are Seeking Other Options
Millersville University: 24.6%
Winona State University: 16.7%
UW-Milwaukee: 16.5%
Belmont University: 15.3%
Temple University: 14.9%
Other options students might include students redoing their FAFSA application with updated income information or looking into free community college programs in their state as a low-cost way to take care of prerequisites or earn an associate degree. 
Find out how free learning resources from OneClass can help students succeed in their classes during the coronavirus pandemic. 
We'd love to stay in touch, sign up for the Tech & Learning University team to contact you with great news, content and offers.
Thank you for signing up to Tech and Learning University. You will receive a verification email shortly.
There was a problem. Please refresh the page and try again.