Standard For Success Releases Higher Education Accreditation Tracking Tool
Standard For Success has created SFSed to help colleges and universities provide feedback to students and manage the cumbersome process of accreditation reporting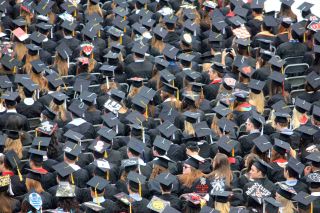 (Image credit: Unsplash/Good Free Photos)
Standard For Success LLC, a worldwide leader in online educator evaluation and management system software, today announced its latest product: SFSed. This new product will serve colleges and universities in the same way that Standard For Success has served PK-12 education--currently handling more than 50% of Indiana's teacher evaluations.
Standard For Success, an Indiana firm that helps schools build effective teacher evaluation programs from the ground up with their teacher evaluation software and services solutions, serves more than 400 districts across 20 states and provinces in the United States and Canada. The company was founded in 2011 by former educators and administrators, in response to public schools' needs to manage new legislative mandates for teacher evaluation reporting and feedback. 
In this same fashion, Standard For Success has created SFSed to help colleges and universities provide feedback to students and manage the cumbersome process of accreditation reporting. Higher ed institutions such as Hanover College in Indiana are already seeing great success with SFSed. "Standard For Success has streamlined our evaluation and data-gathering process from a cumbersome, disconnected system to a fine-tuned machine!" said Dr. Dustin Bailey, chair of the Education Department at Hanover College.
Leading Standard For Success' Higher Education initiative is Dianna Whitlock, who currently serves as Director of Research and Process Development at Standard For Success, will be stepping into her new leadership role as Vice President of Higher Education Solutions for Standard For Success, effective immediately. 
"Standard For Success is excited to expand its services into the arena of higher education," Whitlock says. "By streamlining processes and making them more user-friendly, we can help institutions of higher learning move from data collection to data utilization. Colleges and universities can then focus on application of this data to drive programming and student growth."
We'd love to stay in touch, sign up for the Tech & Learning University team to contact you with great news, content and offers.
Thank you for signing up to Tech and Learning University. You will receive a verification email shortly.
There was a problem. Please refresh the page and try again.