Spring Training: How Higher Ed Transitioned to Remote Learning
By Cindy Davis
COVID-19 struck near or during spring break, creating a narrow window of opportunity for higher ed leaders to prepare for remote learning.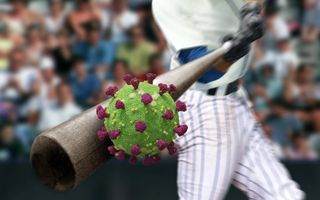 (Image credit: Future)
Today's university and college undergraduate students are the first true digital natives—Generation Z. "Their elementary-age Disney Club Penguin virtual dance parties, high school FaceTime skills, e-gaming talents, and ability to seek information instantaneously through YouTube and other online media confirmed that the modern college-aged student knows how to live and thrive in a digital world," says Joe Way, PhD, CTS, Director, Learning Environments at the University of Southern California (USC). "What we as an institution needed to do was focus those skills into our chosen delivery platform. Snapchat became Slack-chat; FaceTime became Zoom-time."
Two months prior to their COVID-19 response, USC became an enterprise Zoom customer. During the first week of the response, USC account sign-ups skyrocketed from a few thousand to over thirty thousand. "Today, over 90 percent of the institution is connecting lectures, group study sessions, labs, and even social gatherings over the platform," says Way. It's no surprise that the USC digital natives took to learning the new platform significantly faster than their instructors.
Decidedly Not Gen Zers
A common thread among most colleges and universities is that many of their traditional instructors have never taught an online course and are not familiar with the campus learning management system (LMS), even at a basic level. Flipping the virtual switch from traditional to remote teaching presented more of a challenge for these non-digital natives.
"The key to helping the faculty is partnering with both the solution providers and our institution's teaching-and-learning department," says Way. "At USC, we found that Zoom had already done the heavy lifting for us, since they already had quick-and-easy tutorials on account setup and best practices." Rather than sending people searching, USC created two websites, keepteaching.usc.edu and keepworking.usc.edu, as one-stop-shops for providing the necessary resources.
"In addition to pre-recorded material provided on the website, in partnership with our Center for Excellence in Teaching (CET), we hosted over 50 one-hour live virtual training sessions in order to ensure a convenient time was always available for the faculty to join," says Way. "These were supplemented with one-on-one online or phone training sessions as requested."
USC's ITS service desk enlisted help from other internal IT departments to provide individualized guidance on other necessary instructional tools like Blackboard and Respondus. "Even in my Learning Environments department, we recognized that the same people who work as frontline in-classroom support also possess the same customer service skills necessary to run virtual CX and end user training, and could be redeployed to supplement those needs," says Way.
Up To Bat
Flexibility is the key. "As information came out, plans were made and then changed and then changed again," says Robb Mann, CTS-I, Manager, Integrated Educational Technologies, ITS at the University of North Carolina Wilmington (UNCW). All of UNCW's classes have shells in Canvas and the majority have been migrated online. "There was a lot of pedagogical heavy lifting going on for folks," says Mann.
Multiple live sessions on a variety of online topics, including how to use Zoom and Echo360, were streamed, recorded, and posted for instructors. "The LMS team provided extra support to assist people who had never used any kind of portal before," says Mann.
UNCW provided webcams, headsets, and laptops to professors and students who did not have anything they could use remotely. "We also pillaged some doc cams for the math faculty to take home so they could easily replicate their normal teaching environment," Mann says.
Separate pages were created on UNCW's site for faculty and students with links to video demos, FAQs, and more, so they could find everything they need in one location. "It has content from our Distance Education group, Center for Teaching Excellence, Office of eLearning, IT, etc. That has helped streamline things for people so they can self-help before calling our help desk," says Mann. The Distance Education group monitors ticket queues from 7:00 a.m.–7:00 p.m. every weekday as well as on Sunday afternoons so they can reply quickly to questions from faculty or students about the remote learning platforms they're using.
"Fortunately, my team was able to step up to bat whenever needed, even if it was outside of their normal area of expertise," says Mann. What advice would he give to others going through this transition? "Trust your team, and delegate," he says.
Coaching From The Sidelines
The University of Washington uses Canvas for its LMS, Panopto for asynchronous recording of lectures, and Zoom for "face-to-face" remote teaching and learning.
Zoom, or any other video communications platform, might be easy with a small group—but asking an instructor to manage a class of 100 students is altogether different. It's a challenge to teach a class while also paying attention to a set of questions, reading comments in the chat box, and noticing raised hands on such a platform. Adding more in-depth features, such as the breakout rooms that Zoom offers, makes it even more complicated for one instructor to handle.
"We're looking to set up a service for faculty where we would provide moderators," says Yanko Michea, Director of Information and Learning Technologies at the College of Education at UW. The university will look to train existing and support staff. "These are going to be the people manning these operations in terms of new or enhanced services that we are going to be offering."
We'd love to stay in touch, sign up for the Tech & Learning University team to contact you with great news, content and offers.
Thank you for signing up to Tech and Learning University. You will receive a verification email shortly.
There was a problem. Please refresh the page and try again.