NVU Launches Online Master's in Digital Media Instruction
Online offering designed to help improve the classroom practice.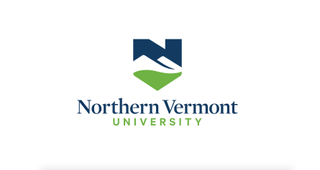 (Image credit: Northern Vermont University)
Northern Vermont University (NVU) has announced the launch of their new, online Master of Arts in Education with a Concentration in Digital Media Instruction program. Featuring Discovery Education's professional development content, NVU's program is designed for classroom teachers, Educational Technology Specialists, and other instructional professionals seeking an affordable, flexible way to enhance their professional credentials and improve their classroom practice. Discovery Education is a provider of standards-aligned digital curriculum resources, engaging content, and professional learning for K-12 classrooms.
NVU is the latest institution of higher education to launch an online Master's degree program powered by Discovery Education professional development content. Other institutions offering Discovery Education affiliated-programs include Buena Vista University, University of Findlay, and Wilkes University.
NVU's new online Master of Arts in Education with a Concentration in Digital Media Instruction is a 35-credit hour program. Combining the study of educational principals with an exploration of digital media instruction methods, this unique degree program prepares educators for the classrooms and students of tomorrow. Among the required courses in this program of study are Teaching with Digital Content, Artificial Intelligence, Robotics, STEM, Mobile Device Integration, Critical and Cultural Perspectives in Education, Education Research, and the Global Context of Technology and Education. For more information about NVU's Master of Arts in Education, visit their website.
To help support K-12 educators implement high-yield instructional strategies, improve student achievement, and propel their careers forward, Discovery Education has collaborated with graduate-level educators for over a decade. These collaborations have designed immersive online graduate-level coursework delivered through advanced degree programs that help K-12 educators develop their instructional practice and further their careers.
"Discovery Education is excited to welcome Northern Vermont University to its robust network of institutions of higher education," said Kelli Campbell, Discovery Education's President, International & University. "The students participating in Northern Vermont University's Master of Arts in Education with a Concentration in Digital Media Instruction join a powerful cadre of educators creating the future of K-12 education across the country and around the world."
We'd love to stay in touch, sign up for the Tech & Learning University team to contact you with great news, content and offers.
Thank you for signing up to Tech and Learning University. You will receive a verification email shortly.
There was a problem. Please refresh the page and try again.