National Association of College Stores Urges Students To Guard Their Data
41.6% of students reported a loss when exposed to a scam.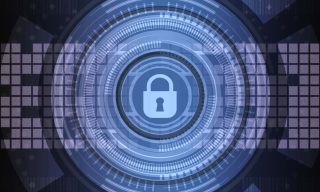 (Image credit: Pixabay/Pete Linforth)
The nation's college students have returned to campus this fall and unfortunately so have scammers who target students through a variety of schemes including credit card fraud, identity theft, and online scams.
"Students need to be careful in their use of credit and debit cards, and take steps to protect themselves against a variety of digital scams," said Richard Hershman, vice president of government relations for the National Association of College Stores (NACS). "We urge students to guard their identities, their privacy and their finances by taking common-sense steps."
According to the Better Business Bureau's 2018 ScamTracker Risk Report, 41.6% of students reported a loss when exposed to a scam as compared to 28.3% of nonstudents.
NACS recommends students be aware of the following:
• Online Textbook Cons. Don't fall for prices that sound too good to be true. Before buying, validate the site and seller, check reviews including third-party consumer sites such as the Better Business Bureau and others, and look for a physical address and phone number. Also, be aware that some online sites sell stolen or fake textbooks. If purchased, buyers could be charged with receiving stolen goods or unable to sell the books at the end of the term.
• Illegal or Stolen Online Access Codes. Digital course materials require access codes to sign on. Unfortunately, an increasing number of scammers have set up online sites that sell fake, stolen, and expired access codes. Students purchasing from such sites may find the codes don't work. Meanwhile, within hours or days, the scammers shut down the site and begin using the student's credit card.
• Viruses on Illegal Digital Files. Don't download illegal, pirated files. They usually arrive with nasty computer viruses. Most illegal downloading is done through peer-to-peer software. But, since the real source of the files isn't known, it is impossible to know if they are infected. Kaspersky, a global cybersecurity company, found that over the past academic year cybercriminals targeted the field of education and tried to attack users more than 356,000 times. Of these, 233,000 cases involved malicious essays downloaded to computers owned by more than 74,000 people and 122,000 attacks by malware disguised as textbooks. More than 30,000 users tried to open those files.
• Credit Card Scams Targeting Students. According to the FBI, in recent years Good Samaritan students have unknowingly participated in credit card scams. Scammers claiming to have lost their student ID cards enlist students to vouch for them at the counter with their valid IDs. The perpetrators then make their purchases – in many cases, high-end computers and devices – with a bogus credit card. College stores have implemented prevention methods to thwart these crimes. The FBI advises students to not agree to facilitate a purchase for someone who does not have a valid student ID and to immediately report any fraudulent activity.
We'd love to stay in touch, sign up for the Tech & Learning University team to contact you with great news, content and offers.
Thank you for signing up to Tech and Learning University. You will receive a verification email shortly.
There was a problem. Please refresh the page and try again.