Maxell Lecture Capture Collaboration Station for Remote Learning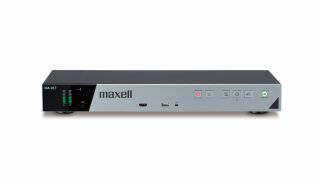 (Image credit: Maxell)
The online learning revolution, sparked by the covid-19 pandemic, has challenged higher ed instructors like never before. Remote learning and teaching, once familiar to only 30% of American educators, has now become the standard method across the nation. For this reason, tools that facilitate streaming online lessons and engaging with students are now more important than ever.  
Maxell Pro AV Lecture Capture Collaboration Station, MA-XL1, is designed to record, save, and stream content. Professors can simultaneously share up to three different inputs on the screen at the same time. With simultaneous inputs, professors and administration can share a video of themselves, a computer presentation and another input, such as a document-camera. 
The MA-XL1 allows presenters to record and publish lectures or save notes from interactive lessons so students can view content online at their convenience. 
The MA-XL1 is built with 10 input terminals including HDMI, SDI, RGB and LAN ports compatible with third party equipment including computers, tablets, cameras, smartphones and document cameras. In addition, it supports TCP/IP, RS232C control commands, USB ports for external storage and HID mouse devices, Bluetooth speaker-microphones, mini-pin audio and phoenix audio in/out. The MA-XL1 includes 1 TB internal HDD capacity. 
For more information on Maxell Projectors and the MA-XL1 in the US, visit https://maxellproav.com/
We'd love to stay in touch, sign up for the Tech & Learning University team to contact you with great news, content and offers.
Thank you for signing up to Tech and Learning University. You will receive a verification email shortly.
There was a problem. Please refresh the page and try again.