ISE 2020 Spotlight: AVIXA Higher Education AV Conference
Higher Education AV Focus at the Integrated Systems Europe Show in Amsterdam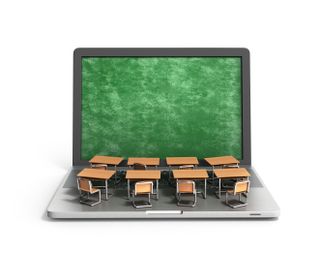 (Image credit: Thinkstock)
The AVIXA Higher Education AV Conference will highlight a range of different perspectives on how to best enhance the learning and teaching experience through effective use of AV technologies. Conference delegates will hear examples of good practice cases and take away tips from freely available tools and guidance that may help them in their own businesses. They will also look at emerging and innovative practices and considering their possible application in their own context.
Perspectives in Education: Supporting Technology, Learning, and Teaching
This year's theme highlights the way in which effective application of AV technology can impact the experiences of many different people. The benefits for students, teachers, people with disabilities and remote learners may be significantly different but AV can have a very powerful impact for all these groups and many others.
Outcomes
By attending AVIXA's Higher Education AV Conference, delegates will come away with an understanding of the importance of AV in creating appropriate spaces for education and learning.  They will take away a combination of practical tips and guidance for immediate application, reflection and inspiration to support their future developments.
Conference Chair
Gill Ferrell – leader of EUNIS Learning & Teaching Special Interest Group
Gill Ferrell has extensive senior management experience in higher education and has led and advised on the implementation of IT to support all areas of teaching, research and administration. Her expertise includes areas such as technology-enhanced learning, curriculum design, assessment and feedback and the design of learning spaces as well as strategic planning and project and change management. She has undertaken projects in support of the strategic goals of the English, French, Scottish and Welsh higher education regulators and has a good overview of developments across Europe.
Conference INFO
ISE 2020 at the RAI Amsterdam
11 February, 13:00 – 17:00
RAI, Room E102
For more information on this special higher ed AV conference, visit https://www.iseurope.org/show-event/avixa-higher-education-av-conference/.
We'd love to stay in touch, sign up for the Tech & Learning University team to contact you with great news, content and offers.
Thank you for signing up to Tech and Learning University. You will receive a verification email shortly.
There was a problem. Please refresh the page and try again.