Extreme Networks Partners with Colleges, Universities to Educate Next Generation of Technologists
Extreme Networks, Inc. is partnering with colleges and universities globally to deliver Extreme Academy, an academic curriculum designed to educate aspiring IT professionals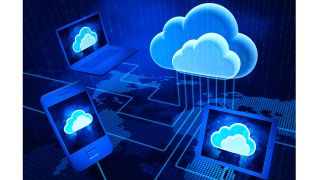 (Image credit: iStock/Olena_T)
Today's outlook for hiring IT professionals is murky. Technology leaders assert that the shortage of skilled personnel—especially in analytics/data, cybersecurity and AI—is at its highest level since 2008. Further uncertainty exists around U.S. immigration rules and the future ability to hire skilled foreign IT workers. For these reasons, a new higher education IT curriculum collaboration is likely to attract interest from colleges and universities worldwide.
Extreme Networks, Inc. (Nasdaq: EXTR) is partnering with colleges and universities globally to deliver Extreme Academy, an academic curriculum designed to educate aspiring IT professionals on networking, security, and cloud fundamentals, as well as machine learning and artificial intelligence. Students who complete the courses can earn an Extreme Networks Associate level qualification.
Extreme Academy offers lesson plans that can be integrated with existing curriculums or taught alongside current studies. There are multiple courses to choose from, all of which are available either through virtual classrooms or in-classroom delivery. No previous networking experience is required to take Extreme Academy coursework.
In addition to teaching resources and state-of-the-art lab equipment, partnering schools gain a diverse training portfolio and new fuel for recruitment. Extreme is continually developing the curriculum, ensuring students are prepared with the most up-to-date knowledge. Students earn key accreditations and certifications upon course completion, helping them stand out as they apply for jobs post-graduation.
"At Barnsley College, we pride ourselves on giving our students the best possible education and arming them with the skills and knowledge they need to succeed in tomorrow's job market," said Azhar Iqbal, Director of IT, Barnsley College. "The addition of an Extreme Academy classroom in our new SciTech Centre will be transformational for our college and will take our long-standing partnership with Extreme Networks to the next level. Together, we will provide essential training for our students and successfully set them up for their future careers."
Colleges and universities can get started with Extreme Academy at no cost. For more information and to sign-up, visit the Extreme Academy program page.
Extreme's networking solutions are deployed in more than 17,000 schools and 4,500 campuses worldwide, enabling emerging styles of technology-driven teaching including online testing, virtual and augmented reality, robotics, and flipped classroom. Extreme's education customers also use Extreme to deliver stadium connectivity and digital fan experience, as well as competitive esports programs.
We'd love to stay in touch, sign up for the Tech & Learning University team to contact you with great news, content and offers.
Thank you for signing up to Tech and Learning University. You will receive a verification email shortly.
There was a problem. Please refresh the page and try again.