CUNY SPS's Online MS in Data Science Program Recognized for Innovation
Focusing on advancements in data science & pedagogy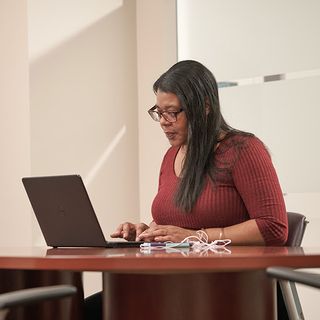 (Image credit: City University of New York)
In significant recognition of the Master of Science in Data Science program at CUNY School of Professional Studies (CUNY SPS), two organizations have recently ranked the online data science program to be among the highest in the country.
DiscoverDataScience.org, an online guide to data science-related educational opportunities in the United States, has ranked the MS in Data Science program eighth in its list of the 15 Best Online Data Science Master's Programs for 2019-20. This ranking places CUNY SPS in the top 16% of the 50 institutions that were ranked, just beneath Johns Hopkins (#7), and in the company of such venerable public flagship institutions as the University of Michigan, the University of Wisconsin, and the University of California/Berkeley.
The MS in Data Science program was also ranked #4 in the Top 30 Best Online Master's in Data Science Degree Programs of 2019 by Intelligent.com, a website devoted to connecting students with the best resources. With a score of 93.47 out of 100, as determined by reputation, course strength, cost, and flexibility, the program also received the title of 'Best in the Northeast.'
Arthur O'Connor, academic director of information systems and data science, says ""These competitive rankings reflect the growing recognition of our value proposition, which enables working professionals to earn the credentials and acquire the knowledge and hands-on skills for their new or next career move or advancement in data science at a very reasonable cost."
Home to the first fully online degree programs at the City University of New York, the CUNY School of Professional Studies (CUNY SPS) provides online and on campus programs that meet the needs of adults who are looking to finish a bachelor's degree, earn a master's degree or certificate in a specialized field, advance in the workplace, or change careers.
We'd love to stay in touch, sign up for the Tech & Learning University team to contact you with great news, content and offers.
Thank you for signing up to Tech and Learning University. You will receive a verification email shortly.
There was a problem. Please refresh the page and try again.