COVID-19 and Campus: How Higher Ed is Preparing for Fall
By Sascha Zuger
Higher ed this fall: Should they stay (home) or should they go (to school)?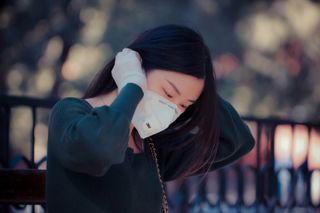 (Image credit: Unsplash: Kay Lau)
While many schools continue to grapple with the unexpected switch to online and remote learning the COVID-19 pandemic has required, some universities are looking forward and proactively planning how edtech might help them return to a new normal of hybrid on-campus learning this fall.
Early Decision
Purdue University, Indiana
With a 50,000 strong population, this Midwest university is more akin to a small city than a school. Noting an 80%+ under 35 without pre-existing condition segment of students, University President Mitchell E. Daniels, Jr. made waves with a bold announcement that for Fall 2020, class will be in session.
From the letter:
Literally, our students pose a far greater danger to others than the virus poses to them. We will consider new policies and practices that keep [at risk] groups separate, or minimize contact between them.
The approaches below are preliminary, meant to be illustrative of the objectives we will pursue. They could include spreading out classes across days and times to reduce their size, more use of online instruction for on-campus students, virtualizing laboratory work, and similar steps.
We will look to protect the more vulnerable members of our community by allowing (or requiring, if necessary) them to work remotely. Like the rest of society, we are learning a lot right now about which jobs are most amenable to remote work, and about new and better ways to do such work."
Testing/tracing tech will play a large role— the school intends to make use of its high tech BSL-2 level laboratory for broad and speedy antibody test results to stay informed. Restrictions on visitors and travel to/from campus, crowd size control, onsite quarantine accommodations and other protective equipment/daily deep cleaning will also be employed.
Clemson University, South Carolina
Though dorms were locked over spring break as the university went to full online learning, University Police Chief Greg Mullen, who has been handling the school's coronavirus response, told the board a full return to in-person classes for fall was the "laser focus."
However another potential path being considered would be to create a hybrid of in-person/online learning. Offering an edtech rescue, the university's 3-D printing lab is fashioning face shields for campus emergency officials.
The institution has also launched the Joseph F. Sullivan Center Virtual Clinic, operated by Clemson's College of Behavioral, Social and Health Sciences, to provide secure virtual clinic visits with nurse practitioners to address non-COVID-19 issues at no cost to University alumni, faculty, staff and regular contract employees, as well as family members 16 years of age or older, who reside in South Carolina through June 30.
Deferred Decision
Students, parents and staff continue to wait anxiously for word on what the future holds. However, as is the case for much of life during the pandemic, "wait and see" is a prudent course most universities and colleges are taking. Announcements and conditional plans are scheduled throughout late May and early June. However some schools have decided to be upfront about a later call about Fall 2020.
University of Texas at Austin officials say the school will make a decision in late June, timing that will allow faculty to "integrate new learning technologies" including online learning elements. Current students were asked to register for fall classes this week so the school could make best plans for coursework and modes of academic delivery.
The University of Wisconsin higher ed system will wait until mid-to-late July to declare which of three primary plans under discussion will stand for the fall semester. These include face-to-face classes, an entirely online operation, or a hybrid model.
According to UW Madison spokeswoman, Meredith McGlone, in a hybrid model some courses, such as large lectures, remain online, while smaller classes take place in person. To allow for student preferences, the school could hold some classes in both modes which would mean reducing course curriculum to accommodate duplicate offerings.
We'd love to stay in touch, sign up for the Tech & Learning University team to contact you with great news, content and offers.
Thank you for signing up to Tech and Learning University. You will receive a verification email shortly.
There was a problem. Please refresh the page and try again.