Coronavirus and the College Campus: Keep Students on Campus?
By Sascha Zuger
When it comes to coronavirus, should students stay or should they go home and learn remotely?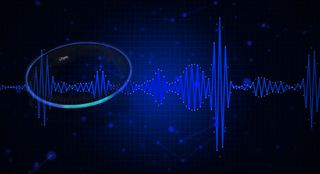 (Image credit: ThinkStock)
This is part 2 of a four-part series on how college campuses around the country (and the world) are handling the challenges of Covid-19 Coronavirus. 
Princeton, New York University and Fordham recently joined a chorus of universities suspending classes and face-to-face instruction due to the Covid-19 coronavirus. Many schools are facing the tough call of whether to continue with in person classes or rely on tech and switch to a remote, distance learning format. Some are opting for a school-wide quarantine period by extending spring breaks and closing campus, deep cleaning and hoping developments with the progression of the coronavirus will provide clarity. When students return and campus activities resume in these situations is unclear. 
In some cases, colleges are erring on the side of caution. Choosing a decisive and proactive path, they have thrown themselves into morphing in-person courses into remote classes accessible from student's home residences or from quarantined dorm settings. The process is anything but simple. Far from plunking a recorder in front of a professor as they give a lecture, the integral give-and-take of the learning process becomes complicated to replicate at a distance. 
Certainly, distance learning can be every bit as involved as in a lecture hall. Many students find a deeper connection with their professor and classmates as the time for discussions to evolve continues long past when a metaphorical "bell" might ring. But teaching educators the ins and outs of the tech, and creating a distance learning program that is equitable for all students regardless of their home environment, involves a big investment in infrastructure and planning. 
Below is a rough start tech checklist of considerations for administrations considering this move, from the K-12 Cybersecurity Resource Center.
Remote Learning Checklist
Identify critical functions and processes that must continue (e.g., payroll, with direct deposit considerations), document process & task checklists.
Identify positions needed to carry out critical functions, and assign key team leads and alternates (cross-training to backfill critical positions).
Identify functions that can be suspended while staff are reassigned and review human resource/labor policies regarding flex schedules and telecommuting.
Identify technology needs related to large-scale telecommuting, leveraging Skype or Facetime via mobile devices (or similar technologies) for group collaboration and planning stages.
Identify the number of laptop computers or devices needed, availability of reliable hi-speed or suitable internet, and verify access to content remotely.
Demand for infrastructure services may be impacted. Ensure there is appropriate VPN capacity, increase licenses for online learning platforms if needed. Consider implementing a tech support service to field issues.
Conduct staff "plan walkthroughs" to identify inconsistencies and/or areas of confusion, including testing remote access to all learning tech that is expected to be used.
Part 3 will explore how tech is helping universities chosen to research the live virus in an effort to find a vaccine or better understanding of its properties.
We'd love to stay in touch, sign up for the Tech & Learning University team to contact you with great news, content and offers.
Thank you for signing up to Tech and Learning University. You will receive a verification email shortly.
There was a problem. Please refresh the page and try again.