Coronavirus and Colleges: Remote Grading Decisions
By Sascha Zuger
In light of the coronavirus outbreak, how are institutions grading students?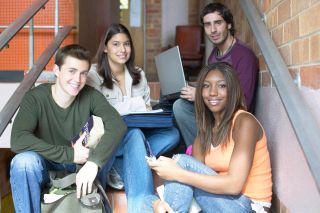 (Image credit: Getty Images/Jack Hollingsworth)
This is part three of a four-part series on how college campuses around the country (and the world) are handling the challenges of Covid-19 Coronavirus. 
As reality sets in that for many, school's out and learning remotely is in, an important decision must be made—how do we grade the students? Labs are shuttered, research and intern projects cancelled and group presentations ground to a halt. Keeping a static grading system from one cohort of a class to a past or future group taking the same course hardly seems fair. But neither is penalizing students for the necessities of this extraordinary time. 
Here are a few ways schools are tackling this tricky topic—
University of Washington, Seattle, WA
Instructors at University of Washington have significant flexibility around how to complete their courses, along with the responsibility to clearly communicate their plans to their students. Consulting with their deans, associate deans and other faculty members for ideas, each can individually determine an appropriate option for their class. By default, instructors will assign grades as their course was originally set up though they can choose to change to CR/NC by request to the Office of the University Registrar.
Smith College, Northampton, MA
From the institution's Covid-19 FAQ:

"We changed this semester's grades to Satisfactory/Unsatisfactory to recognize the extraordinary character of current circumstances. As we move instruction into alternative modes, we are necessarily changing our agreements about expectations and assessments. In a new and unfamiliar environment, we cannot hold faculty and students to expectations constructed in and for a different instructional experience."
At Smith College, faculty will record letter grades, but all spring 2020 classes regardless of location will be moved to mandatory S/U grading and will not be calculated within GPA records. Those needing letter grades for grad school or employment can request an official letter. Since this is a school-wide change, spring courses will not count against the cap of 15 S/U credits permitted towards degree completion. 
Stanford University, Santa Clara, CA
Where online instruction takes place, students will be expected to attend classes online at their regularly scheduled time, though instructors are encouraged to be flexible with attendance and exam policies for any students who are ill. In some cases, when the nature of a class or exam is not suited to remote delivery, other options, including submitting grades based on work conducted to this point, may be used. 
Stanford instructors are encouraged to provide students the opportunity to demonstrate their knowledge at the end of the quarter, with staff available to help instructors develop a game plan. (Faculty should consult with department chairs, placing student health and success first in all decision making.)
Massachusetts Institute of Technology, Boston, MA
From an email sent to the MIT community:
The COVID-19 situation is constantly evolving and faculty are working around the clock to avoid placing additional stress on students. In view of the global pandemic, its effect on our students, faculty, and all the members of our community who support our educational program, it has been decided that "Alternate Grades" (PE, NE, and IE) must be used for all undergraduate and graduate full-term and Quarter 4 subjects this semester. For Quarter 3 subjects, Instructors will decide whether to use letter or alternate grades.
We'd love to stay in touch, sign up for the Tech & Learning University team to contact you with great news, content and offers.
Thank you for signing up to Tech and Learning University. You will receive a verification email shortly.
There was a problem. Please refresh the page and try again.