Comcast Offers Free Internet Essentials, Opens Public WiFi Hotspots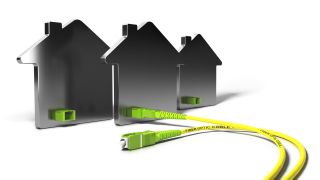 (Image credit: iStock/olm26250)
In light of the widespread disruptions to education, work and in-person social connections due to the Covid-19 pandemic, Comcast announces two initiatives to help students, teachers and members of the public to maintain their connectivity to important resources, friends and family.
Comcast's Internet Essentials service, the internet adoption program for low-income households, will be offered to eligible new customers for 60 days without charge. Details include:
New Internet Essentials customers will receive two free months of Internet service if they apply and are approved by December 31, 2020. After promotion, regular rates apply.
For all new and existing Internet Essentials customers, the speed of the program's Internet service has increased to 25 Mbps downstream and 3 Mbps upstream.
Households with outstanding debt owed to Comcast may be eligible for Internet Essentials.
Additionally, the company announced it will extend free access to its 1.5 million public Xfinity WiFi hotspots to anyone who needs them, including non-customers, through the end of 2020.
"We saw a huge jump in usage after we opened up our public hotspots, and we're excited to keep them open through the end of the year as the nation begins taking steps to reopen," said Dana Strong, President of Xfinity Consumer Services. "We're pleased to see so many families and individuals take advantage of our 60 days of free home Internet through Internet Essentials, and the free access to public Xfinity WiFi hotspots to get online during this time when connectivity is so important."
Click here to learn how to find Xfinity WiFi hoptspots.
We'd love to stay in touch, sign up for the Tech & Learning University team to contact you with great news, content and offers.
Thank you for signing up to Tech and Learning University. You will receive a verification email shortly.
There was a problem. Please refresh the page and try again.