42 Lines Announces Partnership with Turnitin
Harmonize will integrate with Turnitin Similarity.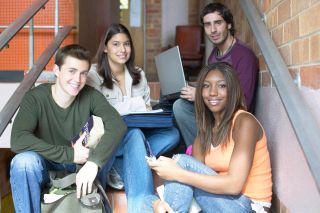 (Image credit: Getty Images/Jack Hollingsworth)
42 Lines creator of the Harmonize online discussion platform, today announced its partnership with Turnitin. Through this partnership, Harmonize will integrate with Turnitin Similarity, allowing educators to check the authenticity of their students' work against an internet and publications database as well as a global student paper repository. 
Harmonize offers a user interface that mimics familiar social media platforms and lets students transition from mobile to desktop and back again, while saving their drafts as they go. Instructors and students can connect via one-on-one or group asynchronous discussions and live chats where they can also annotate images and videos to share content and spark learning. Comprehensive insights into student participation give instructors an overview of course progress and engagement. The platform integrates with learning management systems, including Canvas by Instructure, Brightspace by D2L, Blackboard, and Moodle. 
With the Turnitin integration, instructors who use Harmonize will have access to similarity checking functionality to review student work–from essays to discussion posts–without leaving the Harmonize platform where the conversations, collaboration and content-sharing are taking place. 
To learn more about Harmonize, visit Harmonize.42lines.net.
We'd love to stay in touch, sign up for the Tech & Learning University team to contact you with great news, content and offers.
Thank you for signing up to Tech and Learning University. You will receive a verification email shortly.
There was a problem. Please refresh the page and try again.