Oklahoma City University's Jeff Price Explains the Excitement About Esports
The electronic juggernaut is poised to become one of higher education's most exciting new offerings.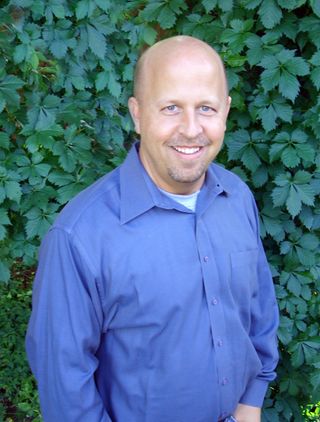 (Image credit: Jeff Price)
Esports—competitive gaming by teams or individuals—is a fast-growing, billion-dollar industry. According to the Academic Esports Conference Chair, Chris Burt, "One of [esports'] fastest growing segments is in schools where the benefits for students are immeasurable."
You'd be hard pressed to find a more passionate advocate for collegiate esports than Jeff Price. As the director of esports at Oklahoma City University, and the chair of Game Design and Animation, Price is at the forefront of esports innovation. Far more than playing video games, esports is a vital global industry that blends technical acumen, collaboration, and creative vision. This electronic juggernaut is poised to become one of higher education's most exciting new offerings.
In this exclusive Tech & Learning University interview, Jeff Price identifies the social and professional opportunities of esports.
T&LU: What are the origins of esports? How did this concept and category begin?
Jeff Price: We've been playing online video game matches since multiplayer games met the high-speed internet. People have been logging on and playing fighting games and other sorts of games for a long time. With consoles, like the PlayStation and Xbox online, people started playing together more frequently. But esports actually started in 1972; the very first esports game was at Stamford University. They competed with a game called Space War, which was run via mainframe. The person who won the competition received a subscription to Rolling Stone magazine. Later, in the 1980s, they had a lot of video game competitions, like the Space Invader championships, attracting 10,000 participants, and different arcade game championships. But obviously those games were not online. People are still competing today for the high scores on all those games, or to play them perfectly.
In the 1990s, the advent of the internet made the competitive gameplay possible. The first official esports competition that is considered "connected on the web" was wrapped around a game called Quake, in 1997. (Fun fact: the winner got to drive off in the game developer's Ferrari.) There was also a league called the Cyber Athlete's Professional League. They started offering bigger prize money, and we went from the arcade-type games to actually using the internet as part of connecting with other people for global gameplay. That's the birth of esports.
T&LU: It seems like there's a real sense of community in esports, much more than the mainstream recognizes.
Yes. Just like any sport or any competition, esports offers opportunities to build comradery, collaboration, community, and culture.
T&LU: What is the relationship between Twitch and esports?
Realistically, you can do this at home, but that's not the point of it. Esports is more about the experience of a live competition and comradery, and then sharing that across the internet. There's also live commentating and shoutcasting—professionals talking about your game match.
T&LU: What are the technical requirement for an esports program?
Equipment-wise, esports generally entails:
–Gaming Desktops (gaming mice, mechanical keyboards, gaming headsets)
–Computers for administrating (tournament check-ins, merchandise purchases, etc)
–Online game hosting servers
–Video streaming servers
–Storage for the games and video of gameplay
–Video editing software like after effects, final cut pro, adobe premiere (for the graphic packages overlaid on the production)
–AV hardware and software for the esports facility (cameras, switchers, lights, control software)
–AV hardware and software for any tournament events (if they are remote)
–Social media accounts
–data analytics software/hardware
At Oklahoma City University, one of our main objectives with esports is to involve the community. One of the stumbling blocks for a lot of administrators is: "We don't have the resources to start an esports team." They see the images, a million dollars worth of lights and pro-gaming computers, and 4K monitors; and they think, "Oh we can't afford that." But our esports program just started with playing Super Smash Brothers on Nintendo Switches. So you can have an esports team at your school or organization that just starts playing on consoles. You can play on Xboxes and Playstations, and work your way up. Think of it like a tennis tournament where the courts could perhaps be nicer. You could go play at Wimbledon, but most people are going to learn to play at their neighborhood park. It's the same court in both venues. Some games are going to require high-end machines, but just to play competitive gaming with your friends, or with your colleagues, really doesn't take much. A lot of the die-hard esports players enjoy having even old CRTs, just for the retro look and vibe. You'll have a whole community that wants to play that way.
On the other side of the coin, you have teams and leagues that want the big shiny stage, and a 4K or 8K display behind them, and using Alienware gaming computers. It's a wide, vast assortment of a community. But most people in the esports community really do support each other, and there is a level of competition just like any other sport, but there's also a sense of comradery that transcends into cooperation, and sharing, and shoutcasting about each other's gameplay. It's a neat environment to be in.
There are probably 10-15 games that people play in esports that are essentially the accepted games. Some of them only require consoles, and controllers. That's typically a game that's one versus one, or a two versus two kind of game.
When you start to get into much more complex games, played on a PC or a console, where you get into three versus three or four versus four, you will see a game like Rocket League. Then you have games that require specific gaming PCs. They have a lot more requirements in terms of graphic capability. An example of this type of game would be Overwatch, Apex, or League of Legends. There is a new version of Call of Duty which allows both PCs and consoles to play together, which is unique. Typically, if you're on consoles and you're playing a game, you would play in that online realm with other people with consoles. Being able to play with both PC players and console players at the same time is really cool.
We play Overwatch, and it's on $4,000 machines with high-end graphics cards, a lot of RAM, really fast processors. We play watching that on a big 4K screen. We have a little bit of everything on our campus—from the lowest end all the way through the highest end.
T&LU: What about audio?
For most game players, they're using headsets with mics so they can communicate with their teams.
In many esports arena contests, the audio is typical staging audio that you would have at a rock concert.
T&LU: What are the other atmospheric or essential features of an esports environment?
Besides displays, we have fog machines, light machines, and misters. On the top two levels of esports facility design, the esports room or the arena, you would probably want a central stage. You would probably want training rooms for each of your teams. If we have five teams, we want training rooms for each of the teams to watch VODs and strategize matches. You would probably want like a player's lounge for them to hang out in between matches.
Typically, you're going to have a press room, so the media can conduct interviews with the players, or maybe it's shoutcasting. You also have a production room, where the video games are being composited with announcers, as well as all the interstitials in between, all the graphics that are coming up on the screen. Then you have concessions usually—maybe a VIP area. That's a full esports arena.
T&LU: What is your approach to esports at OCU?
We look at esports in three different ways at our school. We have a varsity team and a junior varsity team, a casual gamers campus club, and an esports marketing, management and production degree track (in the works).
Our varsity teams currently play four games, and we're about to have a fifth game that we play as a team. So most colleges or most professional teams will pick a game or multiple games that they will play, and so that's typically the way that works.
We also have an OCU esports club for people to come in and play on a weekly basis. We have a Sunday night Super Smash Bros open play. Anybody can come in from the community and just play. We're building an esports clubroom that will support all of that casual gaming activity.
T&LU: Where are esports games and tournaments played?
The first level of esports facility development is a typical LAN center—various computers that are connected together. It's almost like typical computer lab. That includes the most basic setup, or even probably below that you would have a lounge where you would maybe have some Switches hooked up or maybe some Xboxes.
Then the next level of development for esports facilities would be an esports training room.
This is where a school might have high-end PCs that they've bought with lights and higher-end televisions. They've painted the walls and they get esports chairs. Sometimes they call that an arena, but typically, it is an unused bookstore or unused library section that they've converted into an esports room.
The next level up is actually an arena. An arena is something that would hold probably 2,000 people or more—almost like a basketball court or athletic stadium. You have arenas that go all the way up to 15,000 square feet with massive staging.
We're trying to build an esports room on campus for training, but our ultimate goal for OCU is to build an esports arena for Oklahoma City.
T&LU: What is the next step for your institution when it comes to esports?
We're also starting an esports bachelor's degree. You could come to college and study at OCU and get a bachelors in esports marketing management and production.
T&LU: That is impressive. How many esports programs are there in the country at the moment?
It's becoming more and more prevalent. I would say maybe a handful of colleges are starting to offer that. There's some certificate programs, but we're actually going to have a four-year degree here. The benefit of doing that is that we will also not only train students in terms of production, legal management for esports, and marketing for esports, but they will also support our varsity teams when we hold tournaments and expos. We're going to utilize the talents of our students, and it also will be hands-on training for working at esports training facilities.
T&LU: Tell us about the ecosystem of esports. Who are the main contributors in this universe?
Indeed, there is an ecosystem with esports. There are various entities that can flow in socially and academically. There are esports teachers, coaches, and trainers. Every piece that goes into recruiting sports athletes pertains to esports. There are mental health issues and physical health, and requisite training for that. Esports is bringing a lot of new possibilities to a lot of campuses.
T&LU: What esports pedagogical principals do you utilize?
We're certainly not inventing it; esports has developed on the east coast and the west coast much more rapidly than it has in the Midwest. The Midwest is catching up, states like Texas and Kansas, and Ohio. Boise State has a great program. So, there are programs out there.
Esports is great for a small college because we can compete on the level that you couldn't compete in, say, basketball. I love our basketball team, but we're probably not going to beat Duke. In esports, however, that could happen. We could develop a team in one of these games and go compete with the top school in the nation, and win. That's what's so fantastic about it; esports really incorporates all types of people. All types of e-athletes. You can have kids that are all races, all sexes, all ability or disability. They can all play and it's sort of an equal field for everybody. The students today, they really are the universally connected. Their world, their media is ubiquitous; they can communicate and talk, and it's a natural thing for them to be a part of this. Whereas traditional collegiate sports might be a little exclusive. If they haven't been a part of the right little league or high school or find the right coaches, they might not get to compete. Whereas, with this, anybody can join in esports. Anybody can start, and you can start on a grassroot level. If you have real talent, then you can launch yourself into even playing in the pros when you're still in your teens.
T&LU: Are there esports scholarships?
We have 12 scholarships that we're offering now for esports, and we're also going to be offering scholarships for the academics. I also give scholarships for talent, based in terms of game design. Once again, this whole body of esports can be financed, so somebody might not be able to afford college but has the talent in esports, can attend. Suddenly it becomes accessible to them through scholarshipping. They could be on scholarship to play the game, they could be on scholarship to make the games, or they could be scholarshipped to broadcast the game.
T&LU: Sounds like esports is more than technology or hobby—it's a new paradigm.
Yes, it is. I think because of the universality of esports and its inclusiveness, it reaches more people than maybe traditional sports did. The target market between 13 and 35 years of age is a huge market for advertisers, sponsors, and companies to get their product in front of those audiences. Billions of dollars are being poured into esports.
T&LU: College is obviously anchored in processes and pedagogies designed to expand the mind and sharpen critical thinking, but career readiness is also important. How can esports help students become more competitive as they enter the job market?
These students are playing games, especially the sports games. I was watching the Madden video football game finals on ESPN. Two kids were playing Madden, and the rate at which they could identify the pattern of football plays—and then plug in their own counter plays—was astounding. I would imagine that any collegiate football team would be happy to have a coordinator with that level of understanding of plays, and strategy, and to be able to implement it so quickly. These kids were doing it within seconds. I would imagine that it would be on the par that the impact that Microsoft Flight had on training pilots. It is an immersive training activity with esports, and it should translate over into the real world in some form or fashion.
T&LU: What is your advice or organizations who want to get more involved with esports?
Here's what I learned: don't try to do this alone. Build bridges with other schools in your city, with other organizations. For any kind of university, high school, or middle school, I think the important thing is to get together with as many other people in other schools that are trying to do the same thing. Form an organization. Form a league. Start having mini scrimmages or competitions where the kids are playing one day a week after school, or two days a week after school. Then have a tournament. That's what we're trying to encourage.
I'm one of the advisors on the Oklahoma High School Esports League, and so getting these high schools to understand that they can start off with minimal equipment but then start playing and start creating that infrastructure, and setting up a a world of opportunities for their students. It's almost like we're starting to create high school football from the beginning in the 1930s. All that didn't just come together. It had to be a dedicated decision between all the football coaches of, "Well we're going to play in these certain leagues." Consider the establishment of the criteria by which they play, and the proper play, and how the championships get decided. I think that's the first step: start to communicate with others in your same position at other schools, and create these bonds that then will allow the students to compete. They want to go and compete as a team, just like a soccer team would go and compete.
T&LU: Can esports enhance student engagement?
One of my friends who runs the Oklahoma High School Esports League is an IT manager at Tulsa Union High School. He conducted a lot of research on how esports improves retention. He discovered that it improves the attention span and student thought processes throughout the day. If kids are a little sleepy, and they engage in some game activity, then their ability to take tests were better, their ability to pay attention in class improved, and they were more likely to come to school and stay in school.
That's the same thing in colleges as well. The more that we can engage our students to be a part a team or a part of something, that we're going to have more success with them staying in school. One of the tough things in universities is a sense of isolationism, where a student will start working on their own academics so much where they might pull away from campus activities, and their friends. Too much time alone, and you might start to see a kid's grades drop, and they might eventually drop out of school altogether and not finish their degree. Esports can hopefully keep students together on campus. It might seem like a huge time waster, but, if done properly and if conducted properly, just like any activity on campus, like intramurals, then you're going to have more successes keeping those student staying in school.
T&LU: How can schools elevate the experience for the student players?
Many people really don't realize that esports is all about the experience. Some people think, "Oh, we're just going to put the kids in jerseys and throw them in this room and let them play." But it is more like a professional basketball team. The students want the video, the sound, the commentators, the energy of a rock concert. People who play esports really do want the whole experience, excitement, and comraderie. If you're doing it right, you're selling the whole experience—not just playing competitively.
More Info
Academic Esports Conference
AcademicEsportsConference.com
Dell Esports Experience
https://www.dell.com/en-us/gaming/team-liquid-promo
NAB Esports Experience
https://www.nabshow.com/show-floor/attractions-pavilions/esports-experience
Oklahoma City University
We'd love to stay in touch, sign up for the Tech & Learning University team to contact you with great news, content and offers.
Thank you for signing up to Tech and Learning University. You will receive a verification email shortly.
There was a problem. Please refresh the page and try again.