Case Study: UNC School of Medicine Goes Wireless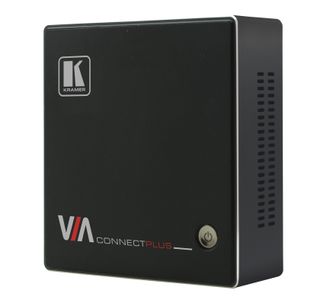 (Image credit: Kramer)
UNC School of Medicine's mission is to be the nation's leading public school of medicine. Located in Chapel Hill, NC, the school is committed to scholarship and the scientific medicine of the present and future. It offers education, research opportunities and patient care. Its 1,600 faculty members and just over 2,000 staff members rely on the School of Medicine IT to provide personalized and innovative IT solutions that support education, research and patient care and empower students, faculty and staff to move forward integrating technology into their everyday lives.
Upgrading & Standardizing AV
The customer wanted to upgrade and standardize all AV spaces across the School of Medicine. The system needed to be advanced with reliable technology, easy to use and integrated throughout the campus. According to Sten Swenson, Director of Academic Technology Services at UNC School of Medicine, the system also had to support the specific applications used by the medical students. "The UNC School of Medicine has a 1:1 ratio of iPads to students, and the apps are highly curated for the medical students' curriculum," he said. "It is a challenge to find a system compatible with all of our use cases, but Kramer checked all of the boxes and has been a reliable solution."
Multiple Screen Viewing
Two of Kramer's wireless solutions, the VIA GO and VIA Connect PLUS stood out from the pack when the UNC IT team received demonstrations from potential electronics partners. Swenson said, "After seeing demos from all of the competitors, we concluded that Kramer was the best technology at a good price point, and it had the right features—the ability to present multiple screens of video at once is an added bonus.
Video Sharing From the Guest Network
The installations have gone smoothly, and UNC has recently made a change to allow video sharing from the guest network as well which was a key requirement. UNC is also in the process of setting up the software management solution (VIA Site Management (VSM) that Kramer offers for enterprise maintenance and configuration.
No Need for Wired Back Up
UNC School of Medicine liked the wireless technology so much that the IT group recommended installing it into all the classrooms and meeting rooms on campus. They went from 0 to over 75 units in one year, installing over 75 separate rooms with either a VIA GO or VIA Connect PLUS; simpler wireless-only VIA GO units integrated into classroom systems and VIA Connect PLUS units which offer an auto-switching wired option for simple and reliable conference room solutions. The IT conference room itself features VIA GO as the only way to connect video—usually a risky practice. "I always want to have a wired back-up," Swenson commented.  "But the Kramer technology is solid enough that it doesn't require a wired option. I have no regrets about not adding a wired back-up."
Visit https://www.kramerav.com/us/news/case-studies/unc-school-of-medicine-goes-wireless-with-kramer-via-solutions for more information. 
We'd love to stay in touch, sign up for the Tech & Learning University team to contact you with great news, content and offers.
Thank you for signing up to Tech and Learning University. You will receive a verification email shortly.
There was a problem. Please refresh the page and try again.