Accessible, Purposeful, Inclusive: Q&A With Barnard College's Melanie Hibbert
Part 1 of T&LU Interview: Insights on inclusive media & how AR brings historical material to life.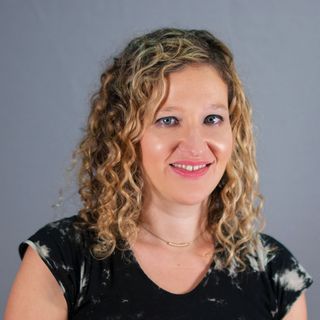 (Image credit: Melanie Hibbert)
With a mission to empower young women to pursue their passions, Barnard College, Columbia University is at the vanguard of liberal arts education. Its innovative pedagogical approaches help Barnard prepare students for real-world success. In her role as Barnard's director of IMATS (Instructional Media & Technology Services) and Sloate Media Center, Melanie Hibbert sees, first hand, the value of multimodality and learning space technologies. In Part 1 of this exclusive T&LU interview, Hibbert identifies key higher ed tech trends and concerns as 2020 approaches.
T&LU: What are the essential building blocks or principles for Instructional Media in 2019/2020?
Melanie Hibbert: Media should be accessible, which includes offering features such as closed captioning and transcriptions; the ability to be played on multiple devices and browsers (mobile, desktop), as well as the ability to download for offline viewing. It should also be easy to find via navigation and search, whether it's in an LMS, like Canvas, or through a more public platform like YouTube. It should be embedded in web pages that follow web standards for accessibility.
Instructional media should be purposeful. It should be solving a problem; showing something that a user couldn't just gain from reading text alone; or tied to an assignment / learning objectives for a course.
Instructional media should also be inclusive. This is a bit broader, and it is tied to other initiatives in higher ed and technology, but media should be inclusive. Who is on camera? Who is behind the camera? Who is a part of the production team creating these materials, and do a variety of perspectives have a seat at the table?
T&LU: Is multimodal pedagogy important right now? Why?
Multimodal pedagogy has a variety of definitions and connotations, so it's hard to generalize, but yes, I do believe it is important. Recently, Barnard College has implemented curriculum requirements titled "Nine Ways of Knowing," and Thinking Technologically and Digitally is one of the requirements. This means that courses can receive a "Thinking Tech + Dig" designation, and students have to take a certain amount of these courses in order to graduate.
Barnard is a liberal arts college, and remains committed to the four year, undergraduate, face-to-face experience, but that is not mutually exclusive to also teaching digital skills / multimodalities. So, many professors are incentivized to incorporate digital projects into their courses. Two examples from the Sloate Media Center include: a German faculty member assigned students to produce German soap operas; in this project, students learned video production and editing skills, but they also demonstrated German language proficiency (an alternative assessment to an exam, for instance).
In another course, "Maids and Madams: Nannies, Maids, and Care Workers in a Global Economy," the faculty member partnered with the non-profit organization Damayan that advocates for domestic workers. Damyan connected students with domestic workers to conduct oral history interviews with them (on video), and students learned the methods and techniques of oral history, as well as how to videotape and transcribe an interview.
T&LU: Please tell us about your AR app at Barnard. What value does it bring?
The Barnard College Department of Dance offered a Site-Specific Composition course that invited students to integrate archival research and Augmented Reality technology in their choreographic processes. Conceived by Professor Paul Scolieri and performance-based artist Adam Weinert, the course asked students to select dance photographs from the college Archives and interpret them in two-minute (125 seconds) site-specific compositions.
This project received internal funding from Barnard through a COOL (Committee on Online Instruction) grant. An external developer was hired using these funds, and through the customization of the open source Dance-tech app (hosted by the Aurasma platform), the Barnard Augmented app was created. Barnard Augmented allowed users to scan archival images located at specific locations on the Barnard campus, which made the dances associated with the site appear on the viewer's smartphone. The project culminated in a multi-day event "125 Barnard Dances," where students, alumni, and other guests were invited to participate with this AR project with the assistance of tour guides and audio guides. 125 Barnard Dances was part of broader campus programming related to Barnard College's 125th Anniversary, including readings, music performances, lectures, screenings, and other events.
Upon reflection, the Barnard Augmented project received qualitative positive feedback from viewers and students as to its creative approach and innovation. For example, in a video produced about the project one student comments: "There's an interesting experience that happens being in a physical space and watching something that happened in that same space but at a different time, and in a slightly different context." The artist Adam Weinert offers, "it's a nice opportunity to both look back into Barnard's history but also bring it into the 21st century."
While no formalized assessments were conducted in relation to this project, staff members present during the 125 Dances event recollect how participants were engaged with a novel approach to a campus tour and viewing archival materials.
There were also constraints and limitations. There were questions related to how does one choreograph for an iPhone, and what does it mean to adjust and experiment with scale and have performance shrunken to such a small size? There were technical considerations, such as: will all participants have smartphones; is the app compatible for both iOS and Android; and is the cellular or WiFi network strong enough to stream the performance without lags, pauses, and crashes.
There was also user-experience "friction" involved in the project, which included downloading the app, scanning the archival images (as one would scan a QR code), and at the time of its implementation the image-recognition capabilities of the software were imperfect. For instance, the mobile phone had to be held very still over the image for the app to work properly; there were also delays between the scan time and the video loading time.
Dance and the performing arts are embedded in the history of Barnard College, and this AR project was interdisciplinary in its combination of dance, technology, and historical archives. Site-specific events—inherent characteristics of both dance and Augmented Reality—call attention to a location, its histories, and other spaces (real and imagined). This project invited the viewer to reflect on and interact with the history of Barnard College; the physical campus and institution, as well as students past and present.
There are many implications and possibilities with AR and archival materials—this project brought images into conversations and into circulations. It highlights the ways in which AR can link archives and inaccessible cultural heritage to broader audiences and spaces, and how historical archival material can be "brought to life" in new and innovative ways. The future potential for projects involving AR, archival materials, and the performing arts is compelling.
In Part 2 of this T&LU interview, Melanie Hibbert shares her thoughts on maker technologies and other campus tech trends.
Margot Douaihy, PhD, is a contributing editor of Tech & Learning University. She teaches at Franklin Pierce University in New Hampshire.
We'd love to stay in touch, sign up for the Tech & Learning University team to contact you with great news, content and offers.
Thank you for signing up to Tech and Learning University. You will receive a verification email shortly.
There was a problem. Please refresh the page and try again.