2020 Vision: Making EdTech More Inclusive
Medgar Evers Professor Suggests More EdTech Pilots & Real-World Collaborative Tools.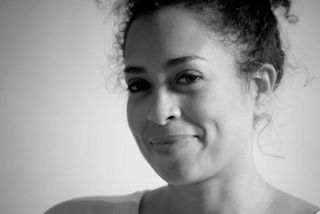 (Image credit: Tonya Cherie Hegamin )
Medgar Evers College was founded as a result of collaborative efforts by community leaders, elected officials, the Chancellor and the Board of Higher Education of The City University of New York. The College, named after the civil rights leader, Medgar Evers, was established in 1969 with a mandate to meet the educational and social needs of Central Brooklyn. With Medgar Evers's legacy of community engagement, the school's faculty are exploring ways to utilize edtech and leverage real-world tools, specifically mobile tools, to enhance the student experience. Tonya C. Hegamin, Assistant Professor at Medgar Evers, shared her best practices for multi-modal pedagogy and inclusive instructional design on and off campus.
Meet Students Where They Are
Gen Z has spoken, and they want mobile-learning plans. According to Pew Research, "Nearly all U.S. teens (95%) say they have access to a smartphone—and 45% say they are 'almost constantly' on the internet." But how is mobile technology being used (or misused) in the classroom at Medgar Evers College? And what do user habits in learning spaces suggest about the workforce of the future? "More than anything, our students need immediacy and flexibility," said Professor Tonya C. Hegamin, Medgar Evers College. "Blackboard doesn't always answer those needs because of limited accessibility. Our students are always on the go and have multiple devices and accounts." This portends a similarly mobile-driven workplace culture.
Hegamin explained that her students don't regularly check school email addresses because the system isn't seamless as their personal accounts. Institutional systems must address this reality in 2020. "As a teacher, it's frustrating to reach out to students via Bb, only to discover that they either don't check their school appointed emails or that they have never accessed their Bb accounts, even senior students," she said.
Similarly, some students have complained that they can't seem to change their email address on Bb to feed to their primary accounts. Obviously, this is crucial and blocks communication regularly.
It's clear that the mobile device has become a primary classroom tool—for better or for worse. "Students take notes and sometimes write papers and submit homework via phones and tablets. Clearly this is not ideal," Hegamin stated. "Although phones can check spelling, they don't have the best grammar tools and standard formatting. Perhaps this will not be a problem in the future, but when essays don't appear to be professional or adhere to MLA guidelines, that will cause points to be lost on each assignment."
Students need cohesive, agile tools with continuity over multiple applications for the duration of their educational journey.
Collaboration in a Real-World Context
Medgar Evers students live busy lives—many have families they are solely responsible for and/or full-time jobs. "Our institution has policy to accommodate students who can't be on site all the time," said Hegamin. "One of my classes has a large grade percentage based on a group project, so students are responsible for collaborating outside of the physical classroom."
Most of Hegamin's groups rely on texting and emails, even though she sets up groups on Bb. She instructs students to use whatever technology they need to get their work done. She also makes a point of showing students how to effectively use track changes and comments on Word early in the semester. That way, when students revise, they can accept my changes and/or have a 'conversation' with their instructor and peers through their comments. This is how Hegamin learned to collaboratively edit years ago, and she finds it "disconcerting" that students say that they don't ever have this kind of advisement in high school or college.
Google: "Accessibility Factor"
"I've been using Google Docs to do any real-time edits with students," Hegamin explained. "I suggested this to students who are working in groups, but very few students had prior experience. I challenged those who had used it to show their peers or for those who were willing to learn to try it out themselves. Most found it to be truly useful and easy to use and it is portable and available on multiple platforms. I could see the difference in the presentations that used live editing, some even presented using Google Slides. The accessibility factor can't be beat."
Innovation Starts With Faculty
Professor Hegamin uses every opportunity she can to experiment with technology and take advantage of her college's service-learning opportunities to learn what she can. She also conducts personal research about how other colleagues are working with technology in innovative ways. Technology often requires a learning curve, and not every teacher is willing to be trained. "The first step in education is being willing to experiment and make mistakes," she opined.
The second step to innovate is to ask students what fits their unique needs; it's pointless to embrace tech that's not useful right now.
Third, Hegamin says, faculty must be willing to be a "Frankenstein," she enthused. "Pull together whatever works the best for you and your students. Don't get stuck using only one platform for everything. Carve out one specific semester to pilot a new program or to use the tech you normally use differently. Involve the students, allow them to rate and discuss so they can learn along with you."
AV & EdTech Support Transparency
Hegamin uses projectors and audiovisual equipment regularly in class, much like how professors in earlier decades relied on blackboards. She says that she can't conduct a relevant multi-modal class without the latest technology. "Students need visual tools," she said, "and I also use the projectors to do live research, show my notes or to edit papers in class so the students can see exactly what I'm doing and how. My approach is inclusive, so I try to be transparent about what I'm doing. If a student asks a question, I don't know the answer to I'm eager to look it up so they can see how I find answers."
Uniformity in Accessibility
Access and agency are ultimately social-economic issues, Hegamin believes. "If a student is able to afford the newest device, they are already 'ahead,'" she said. "Students who can afford new technology and who are savvy enough to use it to full potential are actually rare." Most have the technology, but only Facetime or access the Internet. "Tech can't enhance anything in a meaningful and enduring way if it's only for students who can afford the best or the newest. She believes that institutions that once relied upon computer labs for student use must think now creatively about providing next-generation mobile devices to students. "We need uniformity in accessibility."
Inclusion & Diversity
"Tech can be a great equalizer," Hegamin said. "If all students have access, there is more opportunity for inclusion." The more edtech platforms are available for a mobile world, the better. Learning can't happen in a vacuum, and students are no longer willing or able to be in a classroom all of the time. Meeting the students where they are, with relevant tools, is key for inclusion. More returning students, veterans, and nontraditional students are attending college; there are myriad online venues for educational purposes that will pull in a diversity of learners.
The Tech Ecosystem
Manufacturers need to offer more free program pilots at diverse institutions, Professor Hegamin says. "There need to be multilingual programs and programs that work when the bandwidth is low or compromised," she shared. "Students don't want to wait for tech to load; they do want tech that they can access intuitively and easily, on or offline."
Embracing Tech is Essential in Higher Ed
If she hadn't embraced technology in her classroom, Hegamin says she would not be an effective teacher for today's students. "Students deserve an instructor who has at least a light finger on the pulse of what is new in their fields—and in the world," she said. "Just being able to access assignments where and whenever I need allows me to grade more quickly and efficiently because I can rely on automated programs find mistakes on papers." This frees Hegamin up for higher level and more meaningful engagements.
Margot Douaihy, PhD, is the author of three books, most recently Scranton Lace (Clemson University Press). Tonya C. Hegamin, MFA, is the author of Most Loved In All The World, M+O 4evr, Pemba's Song, and Willow. Hegamin has received honors for her innovative use of technology in the classroom and has presented her classroom case study on the use of Digital Game-Based Learning for building better writing skills for future urban educators at CUNY Games Fest. Professor Hegamin is an Assistant Professor at CUNY Medgar Evers College in Brooklyn, NY.
We'd love to stay in touch, sign up for the Tech & Learning University team to contact you with great news, content and offers.
Thank you for signing up to Tech and Learning University. You will receive a verification email shortly.
There was a problem. Please refresh the page and try again.